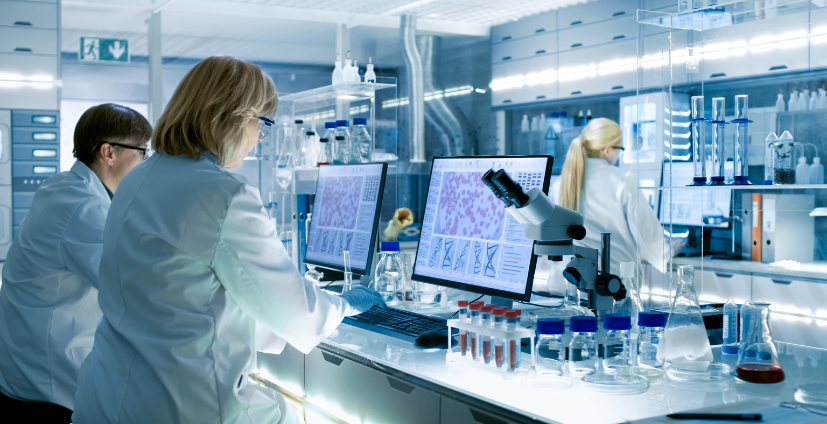 Through our capabilities and experience (∼70 patents), we can be your integrated supply chain partner by helping you:
Optimize asset utilization
Focus on strategic core competencies
Reduce raw material costs
Solve your logistics and raw material procurement challenges
Solve technical issues
VARSAL's core custom manufacturing projects feature:
Small Scale Custom/Exclusive Synthesis for the Pharmaceutical Industry
Contract/Toll Manufacturing of Fine and Specialty Chemicals
Custom blending and mixing for liquid and dry products.
Varsal offers custom synthesis as well as custom blending and mixing. Our capabilities include:
Crystallization-induced asymmetric transformation for chiral compounds
Highly selective halogenation (F, Cl, Br, I) of diols
Synthesis of alkynyl alcohols
Synthesis of disulfide compounds
Custom inspection and packaging
Customized specifications
Available Equipment:
50 L to 5,000 L Glass / Stainless Steel / Titanium-lined reactors (Temperature for -40°C to 350°C, Pressure up to 150 atm, Agitated / Jacketed / Condensers Capability)
Chiller/Centrifuge/Dryer
Glass-lined / Solid Vacuum Distillation Towers
Fermentation Equipment
Varsal is a technically focused, high-quality ISO | GMP compliant specialty chemicals and pharmaceutical intermediates.  
By continuously investing in our product portfolio and researching new solutions that benefit our stakeholders, the environment and society, we seeks to build long-lasting partnerships by helping to solve its customer most complex issues through customized, quality product solutions.
We welcome all inquiries to help with product inquiries, testing, product evaluation or applications research, please contact us to learn more how we can help solve your complex chemical and intermediate needs!
DOWNLOAD OUR VARSAL
CORPORATE BROCHURE
DOWNLOAD OUR CUSTOM
MANUFACTURING CAPABILITIES